Atop the wall he sat until today when the former "fixit" man in the National Party caucus failed in his leadership jump and smashed on the floor of parliament. No-one can fix him, and no-one wants to. In bitterness the egg-head, dick-head of National is too hard boiled to endure opposition. Or is it soft-boiled? I don't care.
The greatest moment of this fragile career, and Joyce's undeniable legacy was taking a dildo in the face at Waitangi. I repost the gif for your pleasure.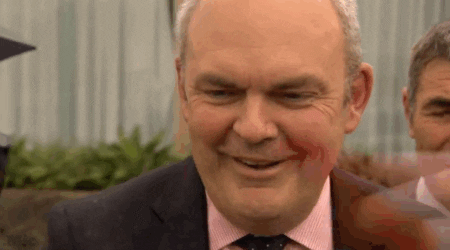 All the best Steve, it's hard to hate someone who takes a sex toy so well.